Interested in discovering and tasting what Mechelen has to offer? Then why not play the Tasty City Game!
Follow your experienced guide from restaurant to restaurant while you get to enjoy a fascinating city game experience. Fun, team spirit and good food in three carefully selected restaurants.
The perfect mix to get to know your colleagues and friends better in a different setting and explore Mechelen.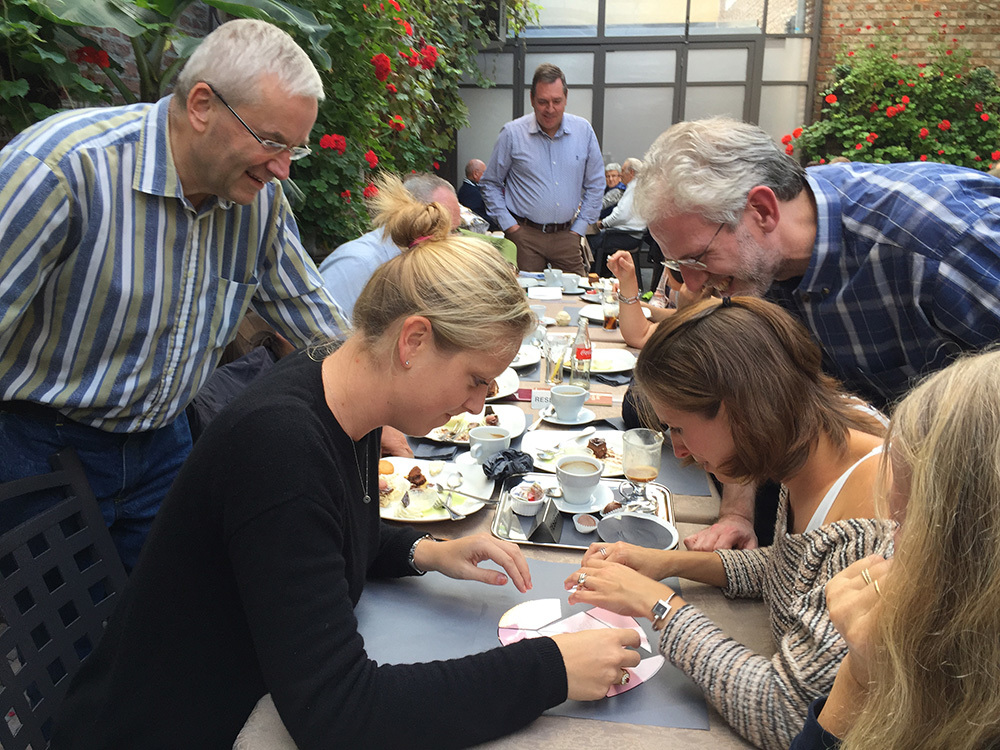 General information
Minimum number of people: 20
Maximum number of people: 100
Languages spoken: Dutch, French and English
Duration of activity
Over 2 hrs
Closing day: Bank holidays
Possible: morning, afternoon and evening
Contact
T +32 2 427 22 25
Location
Why Mechelen?
Centrally located in Flanders, mid-way between Antwerp and Brussels
Very easy to reach by car, train or plane
Compact and lively city centre steeped in history and fascinating stories
Surrounded by green parks and blue rivers
Perfect for small and medium-sized meetings, meetcentives, exhibitions and other functions
Why Meet in Mechelen?
Free and objective, tailor-made advice
Thorough and up-to-the minute knowledge of what is available
Your guide to original locations