The latest craze enables you to view historic Mechelen.... from on top of the water! After a short supping lesson, i.e. paddling standing up on a sup board, you will be able to explore Mechelen from its waterways.
Starting at the Via Via café, you'll make your way under numerous bridges and past the old fish market (Vismarkt), the marina and the Keerdok.
Supping is a fun challenge for all age groups and if you're looking for originality, this has to be the answer!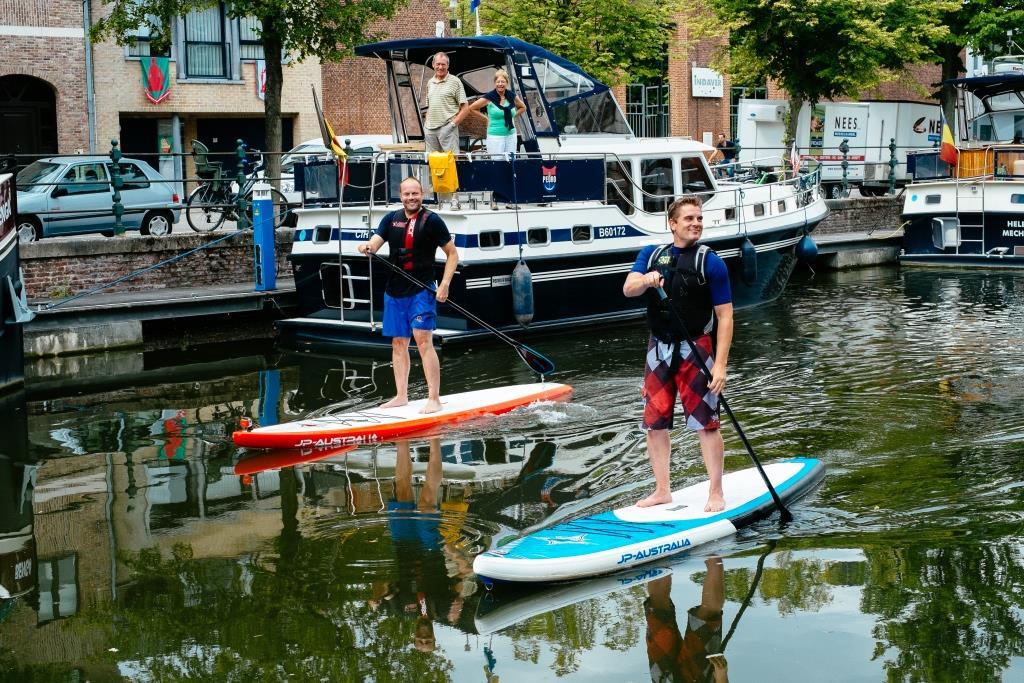 General information
Minimum number of people: 2
Maximum number of people: 15
Languages spoken: Dutch , French , English
Duration of activity
Closing period : November till April.
Between 1 and 2 hrs.
Contact
T +32 474 28 02 12
Location
Bruul 79, 2800 Mechelen