Duffel railway fort once defended the important Antwerp-Brussels rail link and was part of a fortified line around the port. When the Germans invaded in 1914, Duffel Fort came under fire. The large pieces of concrete in the moat and the gaping wounds in the casemates are the silent witnesses of this feat of arms.
Today the fort offers guided tours of its subterranean passages and a free exhibition experience that brings the history of the fort to life.
The fort brasserie in the former soldiers' quarters serves drinks and snacks.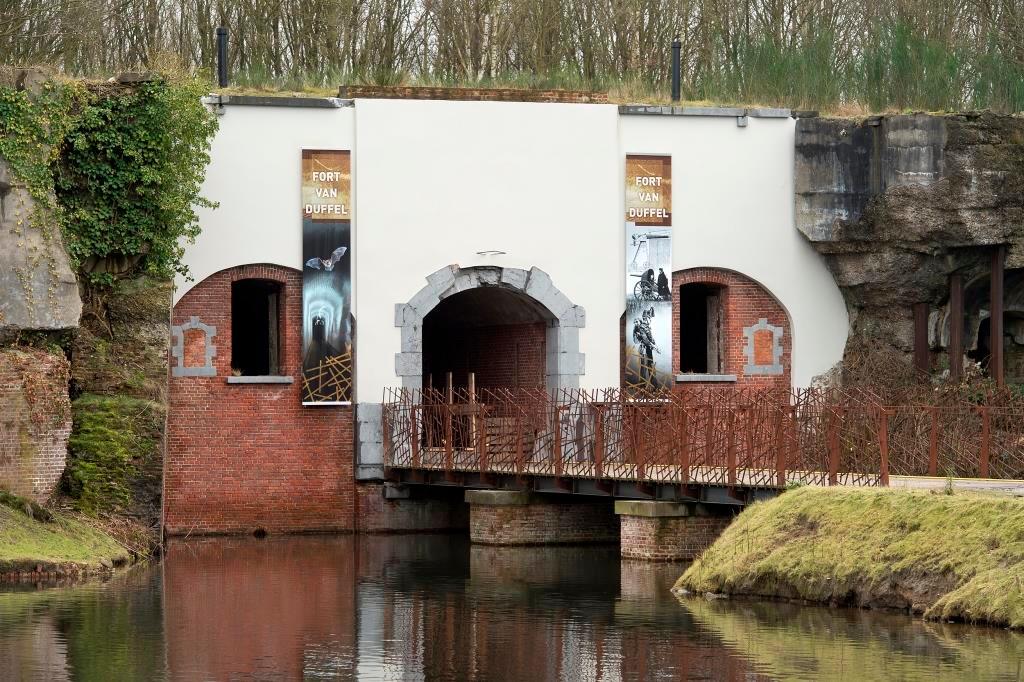 General information
Minimum number of people: 5
Maximum number of people: 50
Languages spoken: Dutch , French , English
Limited access for wheelchair-users
Duration of activity
Between 1 and 2 hrs
Closing day(s) : Monday
Contact
T +32 15 22 82 32
@ reservatie@gidsenfortduffel.be
Location
Mechelsebaan 249, 2570 Duffel.
Surroundings Mechelen.