Diocesan Pastoral Centre Mechelen
The Diocesan Pastoral Centre has a wide range of quiet meeting rooms for you to choose from in an impressive historic complex. The former Great Seminary of the Archbishopric of Mechelen is an oasis of peace right in the heart of the city.
We can offer meeting rooms for up to 135 people and, if that's not big enough, there's always the auditorium, which seats up to 350.
Our catering partner Yumbel can be relied upon to make your event extra special.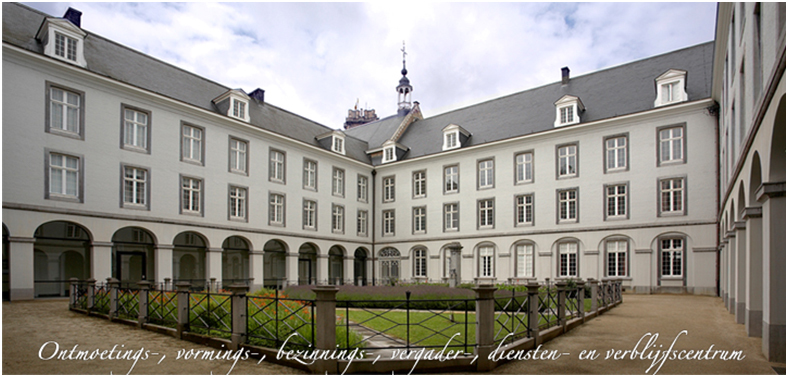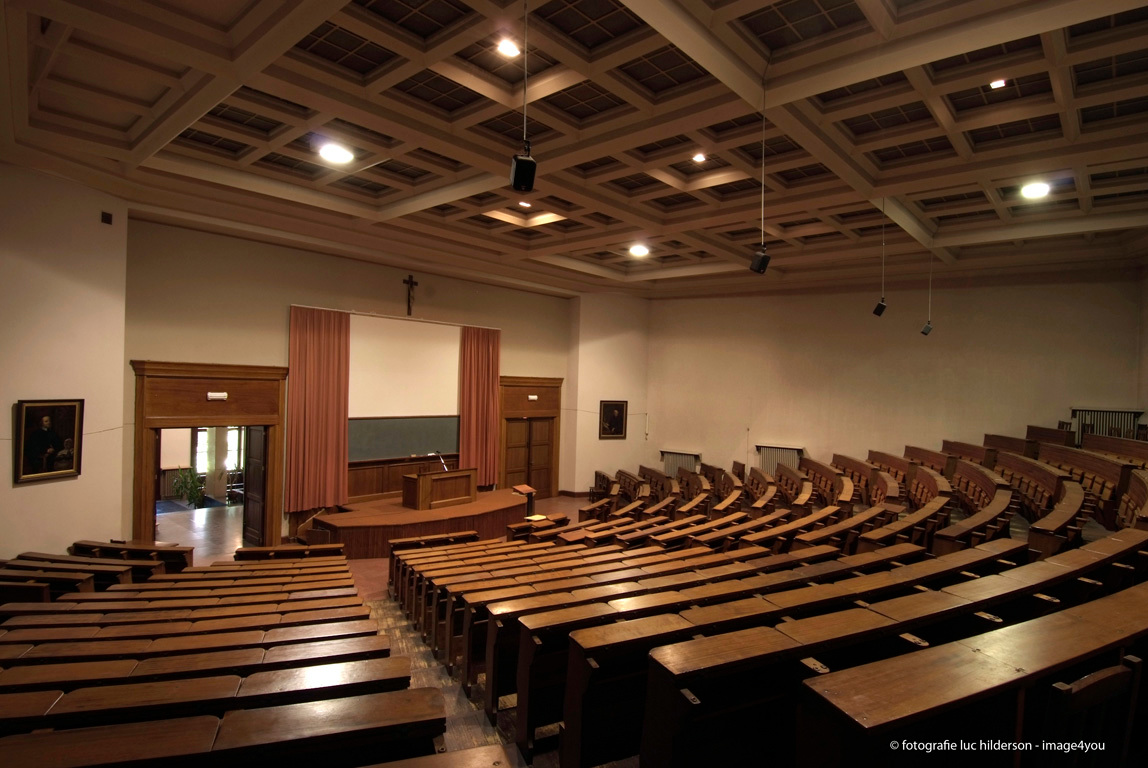 Meeting rooms
General information
Number of rooms: 17
Max. number of people in largest room: 350
Max. number of people for catering (seated): 200
Max. number of people for receptions: 400
No closing period.
Comfort
Details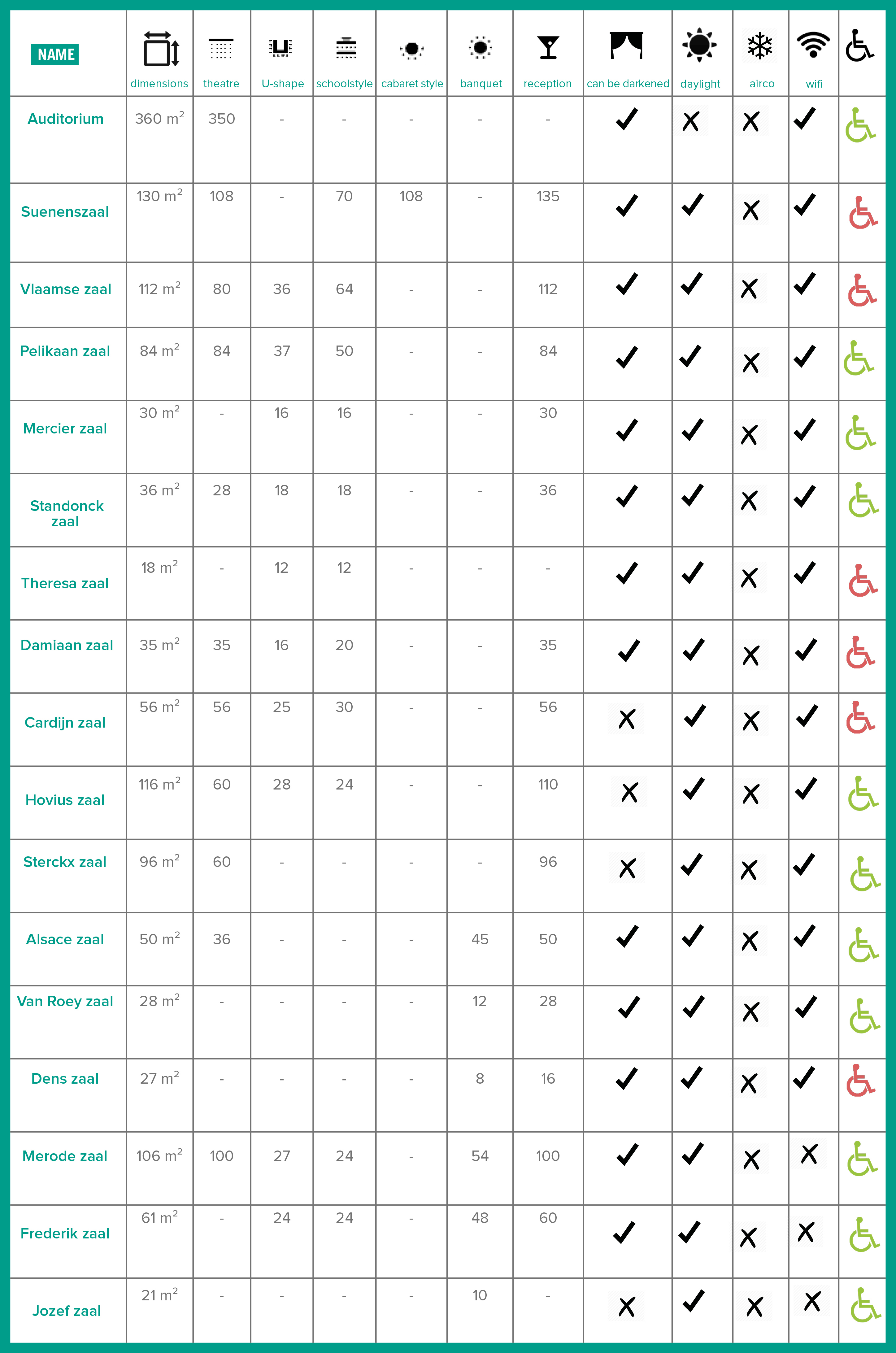 Contact
T +32 15 29 84 91
Location
Varkensstraat 6
2800 Mechelen
Distance to Grote Markt: 500m