Cookery and wine workshop
Den Breckpot is a historic building in the heart of the city with state-of-the-art kitchen where you can experience for yourself what it feels like to work in a professional kitchen.
In groups of 12 people you can help prepare dinner, while other groups enjoy a wine workshop. A 3-course dinner is included in the cookery and wine workshop, but you could opt for a 4 or even 5-course dinner.
The drinks package comprises an aperitif, appropriate wine, cold drink, water, coffee (and chocolates)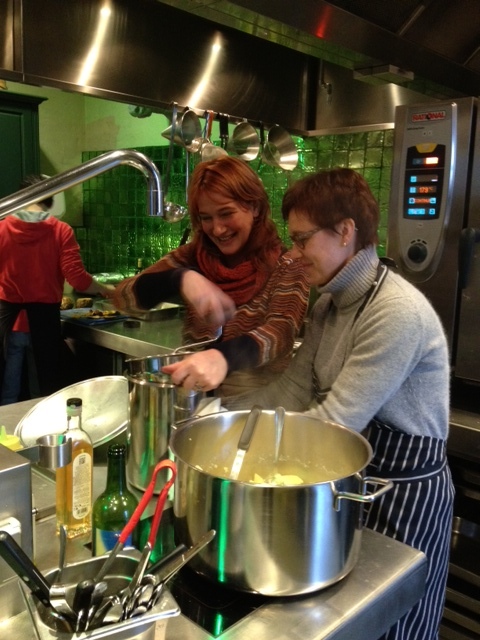 General information
Minimum number of people: 10
Maximum number of people: 20
Languages spoken: Dutch , French , English
Duration of activity
Between 1 and 2 hrs
Contact
T +32 497 36 78 16
Location
Korenmarkt 23, 2800 Mechelen.