Explore the city of Mechelen in a fun and different way with City Soccer.
Try to get the ball as close to the different Mechelen targets as possible to become the winner of the game. You can choose from soccer bowling, soccer petanque, soccer target, and so on.
Don't go for anything less than a hat trick with your teambuilding, your stag night or sport club event!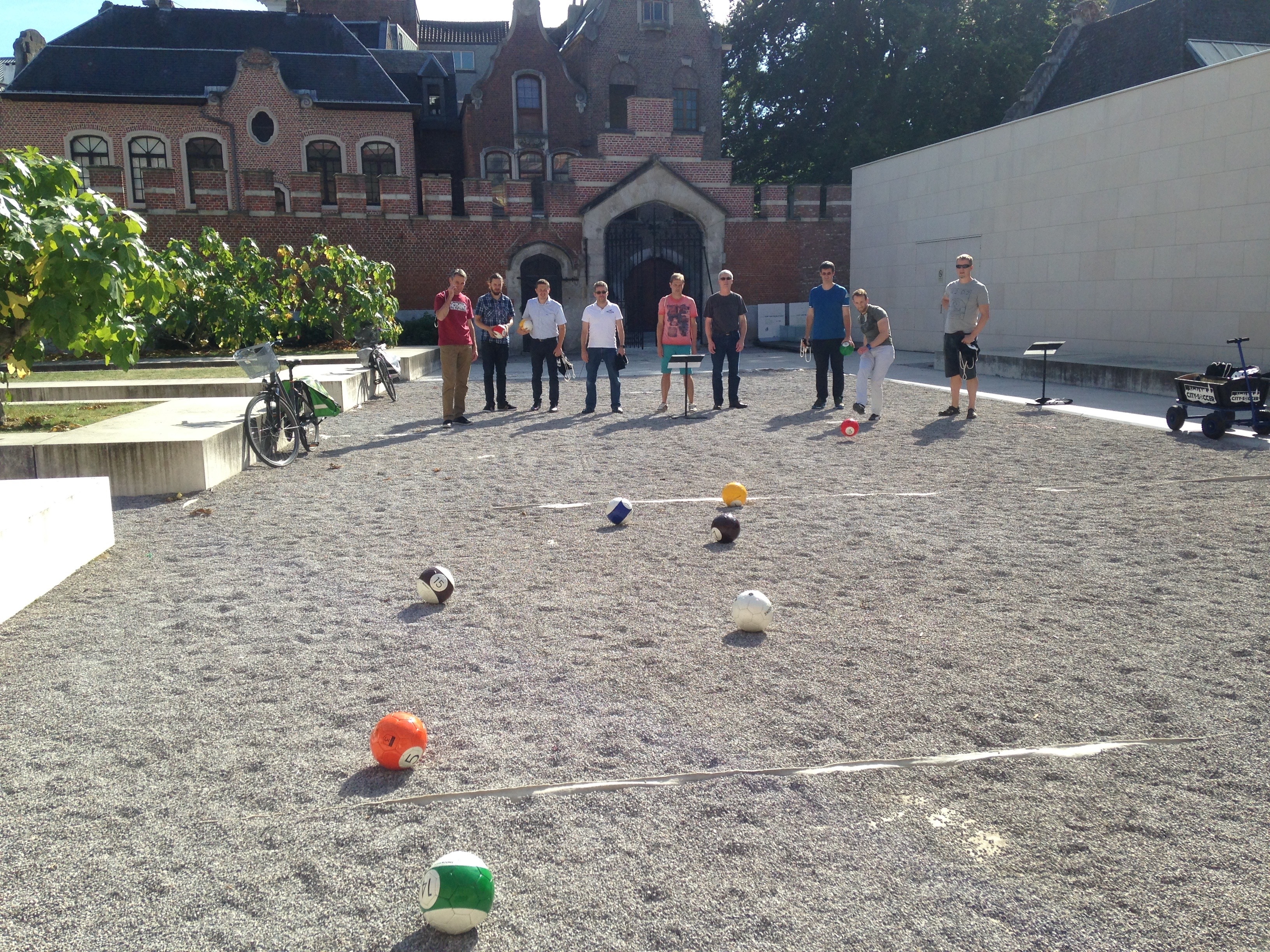 General information
Minimum number of people: 6
Maximum number of people: 45
Languages spoken: Dutch , French , English
Duration of activity
No closing period
Between 1 and 2 hrs or over 2 hrs
Possible: morning, afternoon and evening
Contact
T +32 470 07 36 96
Location
Bruul 79 bus 8, 2800 Mechelen
Distance to Grote Markt: 100 m
Why Mechelen?
Centrally located in Flanders, mid-way between Antwerp and Brussels
Very easy to reach by car, train or plane
Compact and lively city centre steeped in history and fascinating stories
Surrounded by green parks and blue rivers
Perfect for small and medium-sized meetings, meetcentives, exhibitions and other functions
Why Meet in Mechelen?
Free and objective, tailor-made advice
Thorough and up-to-the minute knowledge of what is available
Your guide to original locations