Bambu Food Atelier - Cooking workshop
BĀMBŪ FOOD ATELIER is a culinary journey of discovery through Vietnam. Founder and coach Phủỏng will introduce you to the sort of authentic food her mother prepared on a daily basis, giving you and your colleagues a grounding in Vietnamese food culture. Cook and try dishes that have been passed down from generation to generation and discover how Má and Ba's escape route influenced the food at BĀMBŪ. In short, a wonderful combination of the true flavours and aromas of the land of the blue dragon.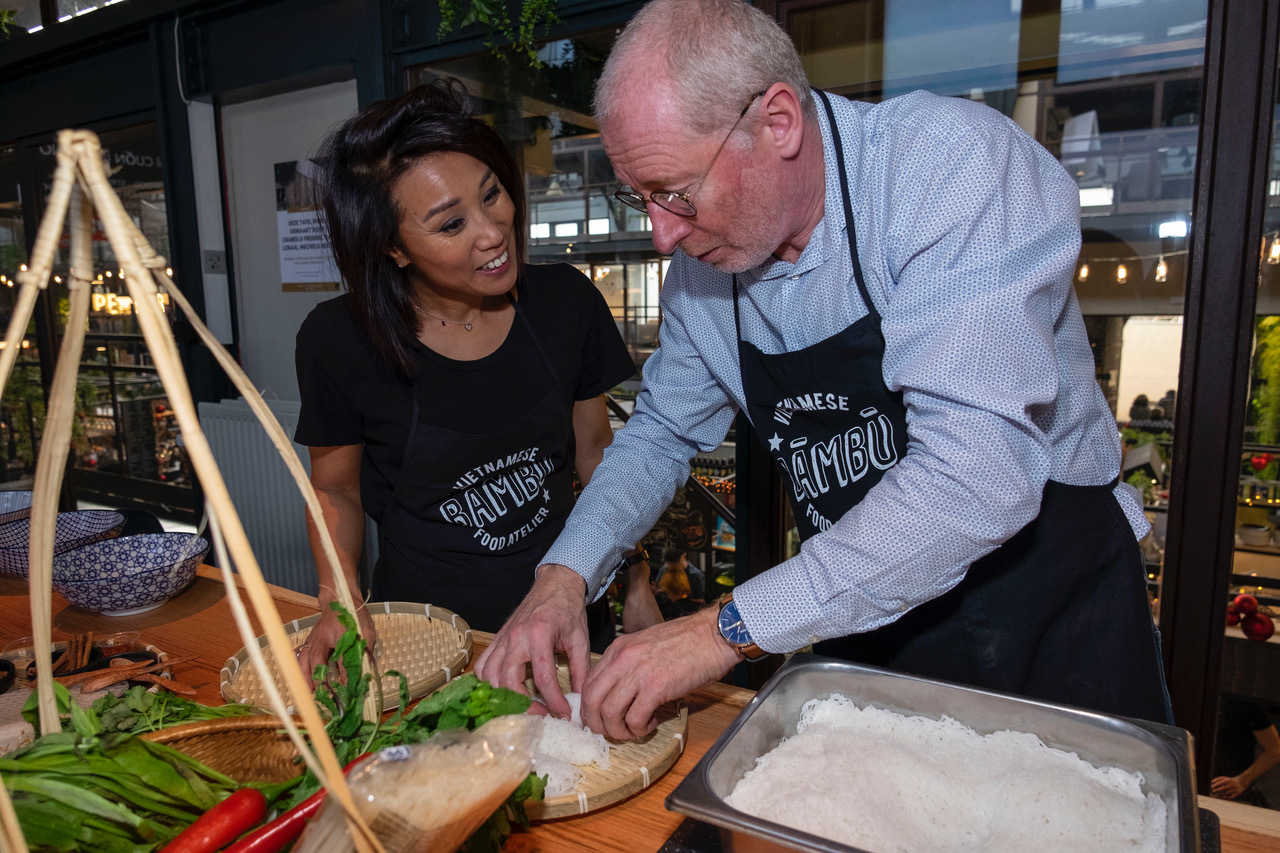 General information
Minimum number of people: 12
Maximum number of people: 20
Languages spoken: Dutch and French
Duration of activity
No closing period
More than 2 hours
Possible: Friday evening, Saturday and Sunday.
Contact
T +32 468 26 02 12
@ bambu.atelier.vietnam@gmail.com
W @bambustreetfood @bambufoodatelier
Location
De Vleeshalle, Huidevettersstraat 7, 2800 Mechelen.
Distance to Grote Markt: 450m