't Grom is a hands-on museum where business and pleasure are nicely combined. This open-air museum for horticultural heritage and healthy food is situated in a historic, green site. Old farms, sheds and beautiful greenhouses dot the grounds.
The Auction Hall is perfect for meetings, receptions, or study days and can accommodate 16 to 40 people. The projector, sound installation, flipchart and Wi-Fi all work perfectly.
Need catering? We can also take care of this for you!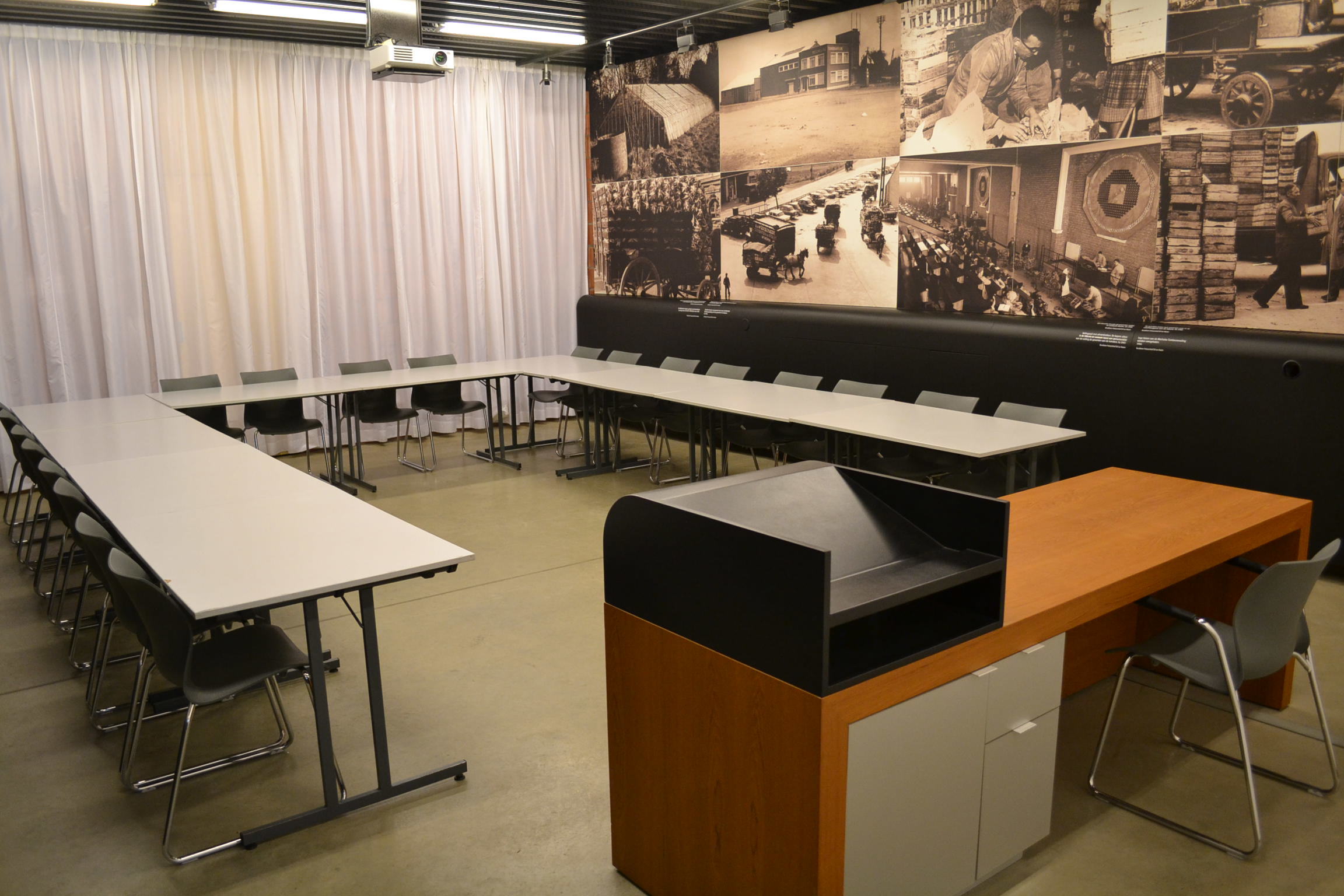 Meeting rooms
General information
Number of rooms: 1
Max. number of people in largest room: 40
Max. number of people for catering (seated): 20
Max. number of people for receptions: 40
Closing period: December and January
Comfort
Details

Contact
T +32 15 31 50 55
W http://www.tgrom.be/#!verhuur/gbpmi
Location
Midzelen 25a, 2860 Sint-Katelijne-Waver
Afstand tot de Grote Markt: 5 km
Why Mechelen?
Centrally located in Flanders, mid-way between Antwerp and Brussels
Very easy to reach by car, train or plane
Compact and lively city centre steeped in history and fascinating stories
Surrounded by green parks and blue rivers
Perfect for small and medium-sized meetings, meetcentives, exhibitions and other functions
Why Meet in Mechelen?
Free and objective, tailor-made advice
Thorough and up-to-the minute knowledge of what is available
Your guide to original locations